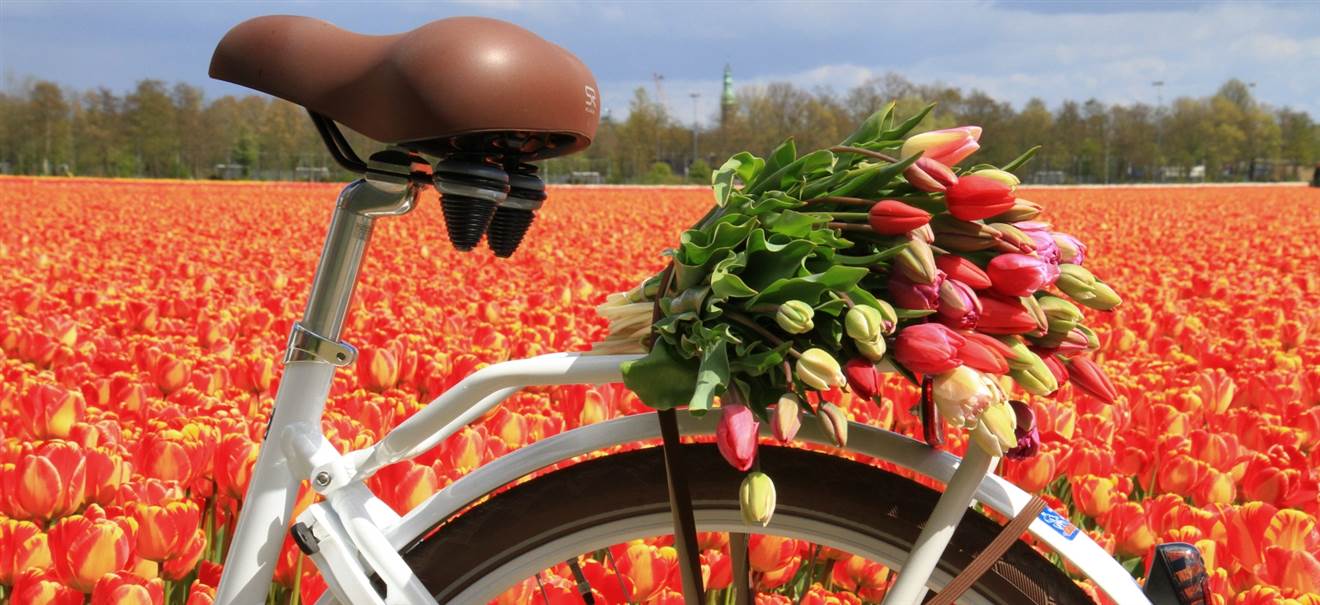 Lisse (Keukenhof) Bike Rental + Flowerfield Audioguide
To product


Lisse (the location where the Keukenhof is located) is surrounded by many tulipfields who are in bloom at the time you are there. These bulbfarms are very interesting to see and some of them are open to visit. Did you know the Dutch export their flowers all over the world and making it the 2nd most biggest agricultural country in the world (after the USA)? Lisse itself is a typical Dutch village and you are also close to the beach. To sum up: with the bike you can explore this yourself!
Pick up locations
You can select 2 locations where you can pick up the bikes. 
Hotel Nachtegaal: closest to the Keukenhof entrance (300m walk). You can pick up the bike before or after your visit to the Keukenhof and start your trip. When you are coming by bus from Amsterdam you can take the Keukenhof Express/Transfer back easily. 
Hotel Engel: 3 kilometres from the Keukenhof. Easily accessible by public transport and free parking. 
What is included?
Bike Rental (you can choose regular or electric bike) for the entire day
Great Flowerfield Audioguide which includes an Route of the area to discover it yourself (easily to download on your mobile)
What is the Flowerfield Audioguide?
Admire the bulb fields and the surroundings of Keukenhof with the self guided flower tour. This is a route of approximately 10 kilometers. Along the way you will hear the story of the spring flowers of the Netherlands via an audio guide on your smartphone. You will see several monuments and you can visit a tulip farm.
How does it work?
Select the date you want to rent the bikes and select the pick up location. In the reservation process you can determine if you want to rent a regular bike or e-bike. 
Important information:
You will find more information on your ticket how to find the exact address and what to do when you arrive at the location. We will also give you tips about how to get there and how it works returning the bikes.