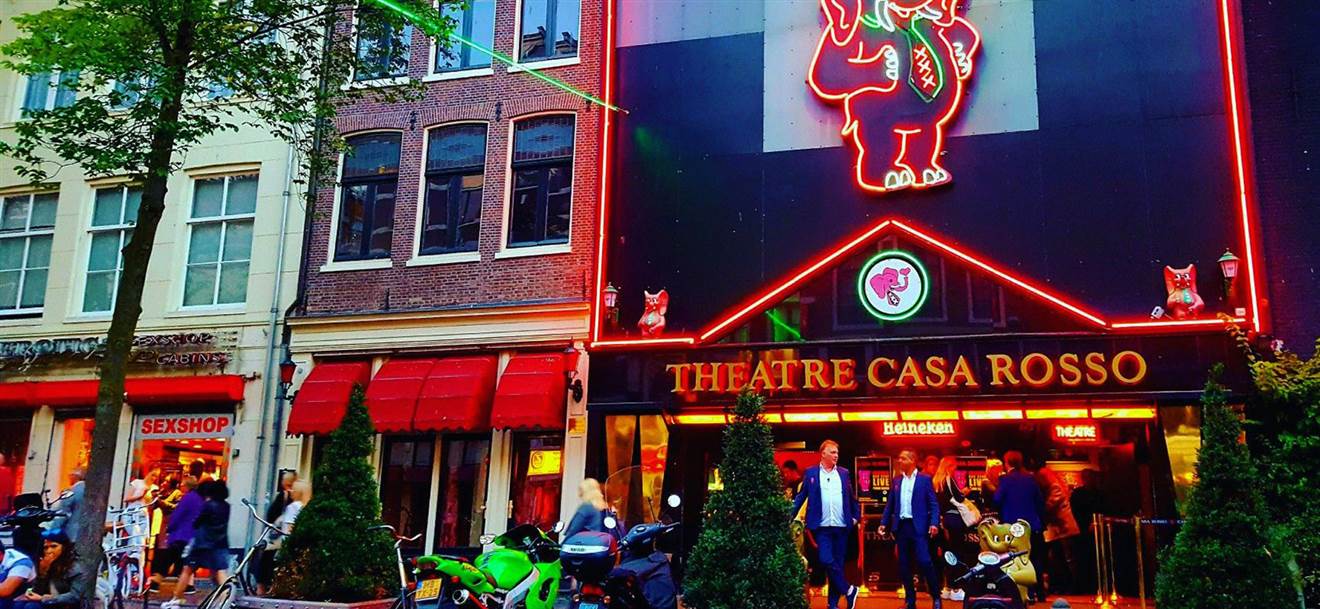 Casa Rosso Erotic Theatre
To product
Highlights Casa Rosso Erotic Theatre
Live sex on stage
Striptease show
Soft SM show
Famous Banana show
A visit to the world famous Casa Rosso is  a must when you want to experience Amsterdam as the erotic capital of the world. An exciting erotic theatre in the beating heart of the Red Light District. Each night, Casa Rosso presents a varied programme with outstanding non-stop erotic live shows. Enjoy the sexy performance of the artists as they explore the boundless possibilities of erotic entertainment: couples and striptease shows, soft SM and the Banana show. All you have to do is sit back and relax in one of the luxurious armchairs in the air-conditioned lounge or on the large balcony with its cosy bar.
Why you should book online!
Flexible agenda (come when you like)
Discount of 1,50 per ticket
You can come during the opening hours when you like and stay as long as you like
What is important to know:
You always need to print your tickets (tickets on mobile will not be accepted)

Minimum age to attend the show is 18 years old.


Opening hours: 
Daily: 19.00 - 02.00 h. 
Fri & Sat: 19.00 - 03.00 h.
Closed Christmas and 31st of December
Location: 
Oudezijds Achterburgwal 106-108, Amsterdam