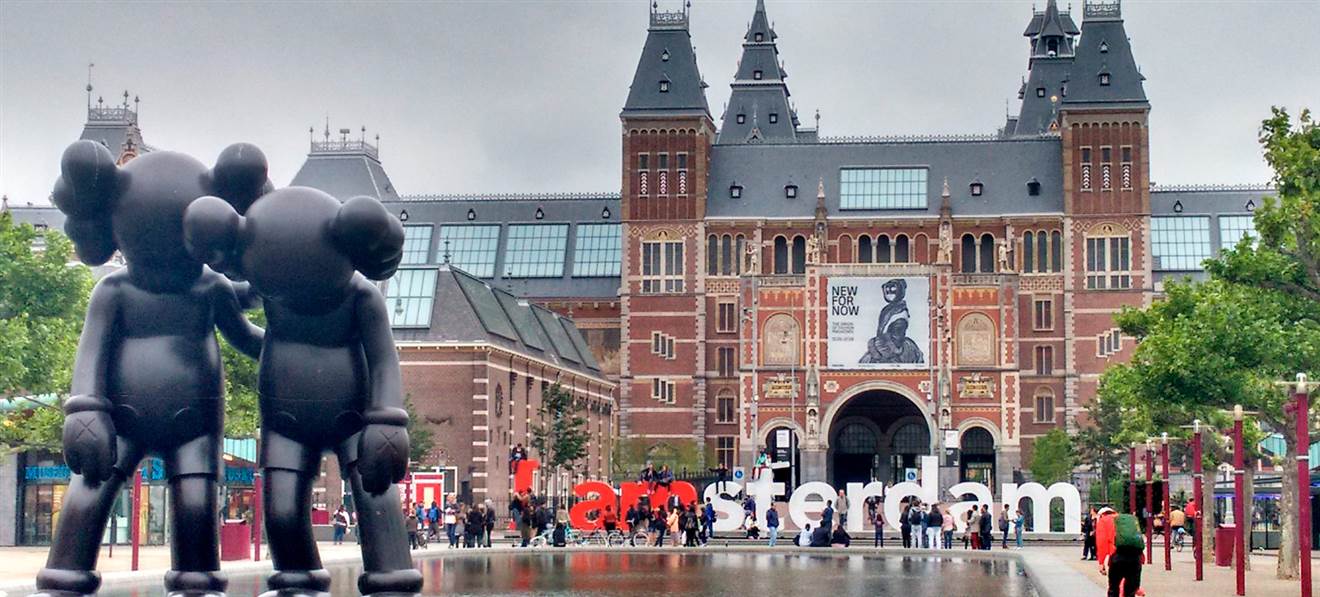 Rijksmuseum + Exhibition Late Rembrandt
To product
Masterpieces, art history, and culture can all be found here at the Rijksmuseum! 
This year, the Rijksmuseum will be presenting the first major retrospective of the later work of Rembrandt van Rijn: a once-in-a-lifetime event. Over 100 works from leading museums and private collections from around the world will be on display here in Amsterdam.
This is the first time that an exhibition has been dedicated to the late work of one of the greatest painters who ever lived: Rembrandt. Over 100 of the paintings, drawings and prints that Rembrandt produced in the final phase of his life can be seen here, brought to you from museums and private collections across the globe. In Late Rembrandt, the Rijksmuseum is staging a major exhibition that you will only be able to experience once in your life!
Address:
Museumstraat 1, Amsterdam.
Opening hours:
Daily from 9 am to 5 pm. Exhibition is open till the 17th of May.
Timeslot for entrance:
In the order process you can select a timeslot for entrance (e.g. between 9.00h and 11.00h). This is the timeframe you need to enter the Rijksmuseum. After your entrance you can stay as long as you want. 
Come and see the highlights of the Dutch Golden Age in the Rijksmuseum. You will have an exceptional opportunity to see the many collections housed in the newly renovated Rijksmuseum. You will see exhibitions with beautiful doll houses, a wealth of silverware, the best Delftware and the many iconic painters known throughtout Dutch history, including Vermeer and Rembrandt.
The Rijksmuseum + Late Rembrandt stopped their online sales (closes at 17th of May). You can buy your tickets for the Rijksmuseum without exposition here.
Buy your ticket online and skip the line!