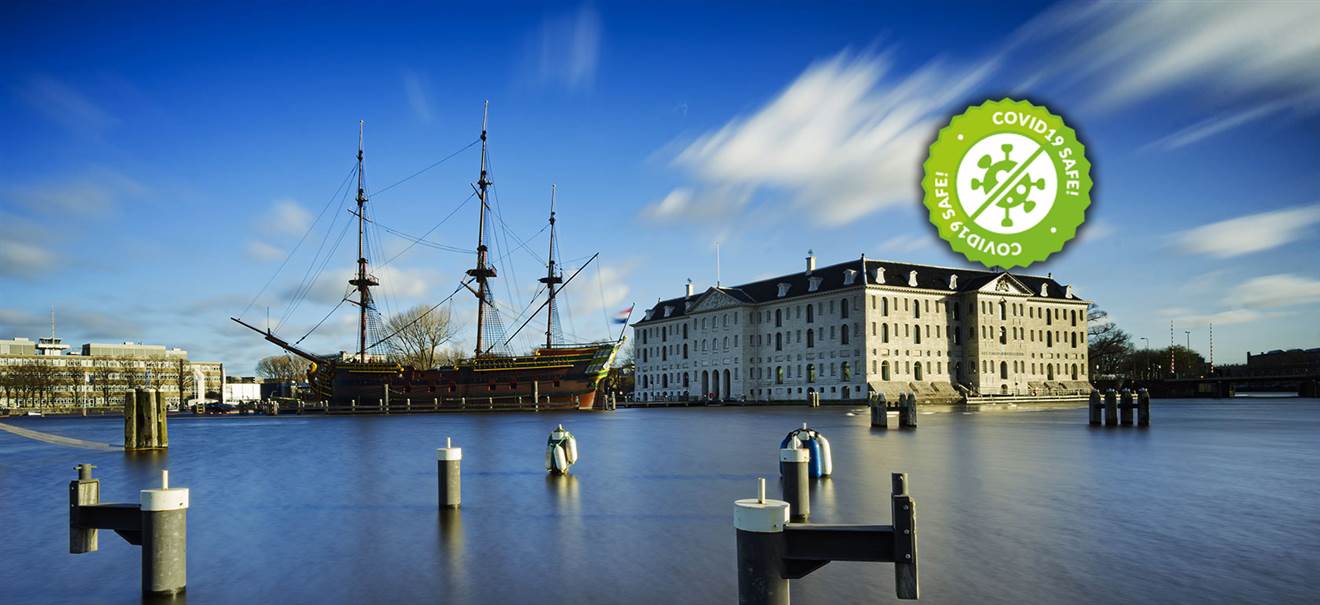 The National Maritime Museum
To product
Explore the history of the Netherlands and the sea!
Water and the Netherlands is a combination that comes as no surprise- given the history and location of the country. It is possible to explore this interesting combination in the National Maritime Museum (het Scheepvaartmuseum). You will learn a lot of relevant information, for example a large part of Holland is actually below sea level. You will also learn about the historical sea explorations initiated by the Dutch. Some say that the culture of the Dutch has been shaped by the sea. So get to know the Dutch and come to the National Maritime Museum!


The museum takes you on an interactive journey where you can explore 500 years of maritime history. You can visit the famous replica of the ship from the Golden Century of the East Indiaman 'Amsterdam', where Holland sailed around the world for trade. Or get to know important figures in the history of Dutch Maritime like Michiel de Ruyter.
Come to the National Maritime Museum and get to know the impressive history of the Dutch on water!
Covid-19 measures:
Mandatory for all visitors over the age of 13 to wear a mouth mask
Keep five feet away from other visitors.
Follow the instructions on the signs and markings provided to ensure a safe distance from others.
If you have symptoms, stay at home.
Hand sanitizer is available to visitors at various locations in the museum.
Location:
Kattenburgerplein 1, Amsterdam
The museum is very close to Central Station
Opening times:
Monday – Sunday: 9.00h – 17.00h. 

The National Maritime Museum is closed on April 27, December 25 and January 1.
Important
Due to major maintenance (dock repair), the VOC ship Amsterdam cannot be visited from 3 September 2020 until January 2021. Throughout this period, a different ship will be moored at the National Maritime Museum instead.