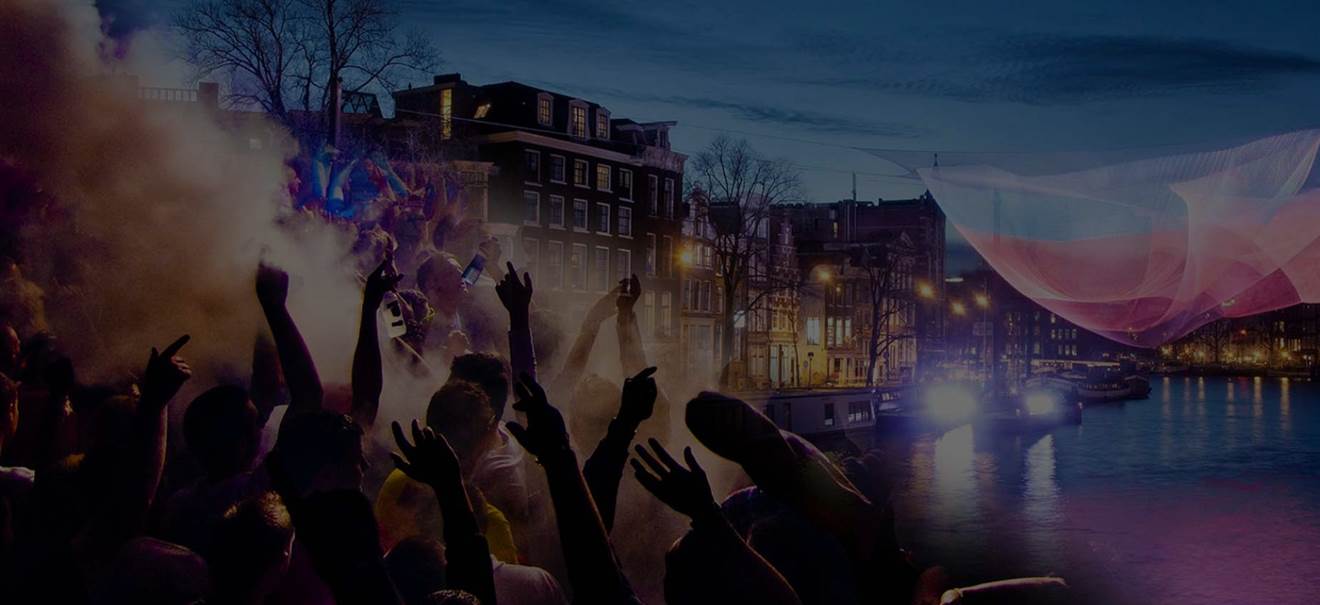 The Complete Nightlife Experience
To product
Includes: Amsterdam Nightlife Ticket + Canal cruise ticket and one bottle of champagne at a venue to make the most of your nights out in Amsterdam.
Your basic Amsterdam Nightlife Tickets are included for access to 13+ Nightclubs/- Bars, Special Events, Experiences and Extras. An (evening) Canal Cruise Ticket and one cold bottle of Champagne at the Club.
What is included:
- Access to 13+ nightclubs/-bars, special events and experiences (+ a welcome shot at 9 of the nightclubs). Full list of clubs, included in Nightlife Ticket you can check here.
- Free entrance including a welcome drink at Holland Casino Amsterdam
- Two for one cocktails at Hard Rock Café Amsterdam
- Two for one Bowling, Laser Tagging and Glow Golf at Powerzone - Amsterdam
- Double-up your beer at Sportsbar Heffer
- Free makeup touch-up for the ladies at Douglas
- First ride with UBER free up to €10,-
- €10 UBER Eats credit on your first order
- 2 For 1 dinner on all dishes - at TopKapi Leidseplein, Amsterdam
- Canal Cruise Ticket
- | Bottle of Champagne at Surprisebar*– good at least for 6 glasses!
* Your bottle will be served cold at SurpriseBar.
This party location is conveniently located at Leidseplein entertainment district, nearby a lot of other Nightclubs which are included in your Amsterdam Nightlife Ticket.
How does it work for Canal Cruise:
Departures:
Daily frequent departures from 09.30 - 21.30 h.
*Every half hour

Duration:
± 1 hour
Check-in:
30 min. before departure at Prins Hendrikkade 25 (5 min. walk from Amsterdam Central Station).

Extra information:
Ticket(s) can be used at any departure time, without a reservation.