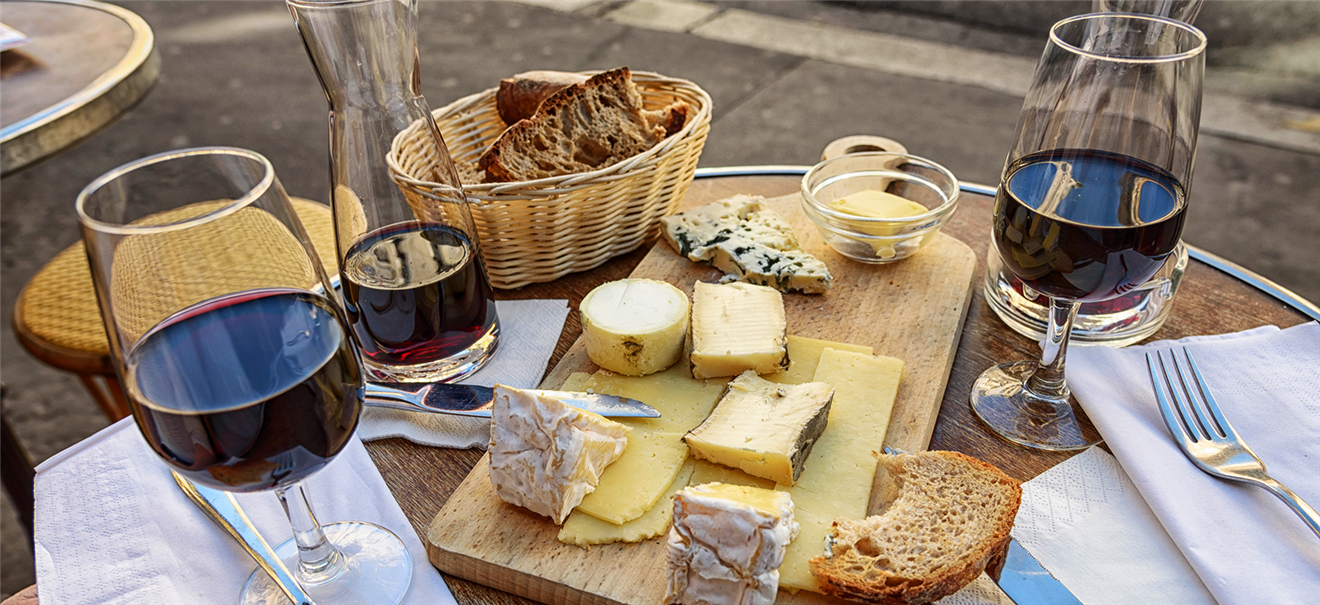 Golden Age Cheese & Wine Tasting
To product
During a 1-hour cheese tasting experience, you will learn what it takes to become a real cheese tasting master. You will find out how cheese is made and will be able to tell the difference between various kinds of cheese. 
The highlight of the cheese tasting, of course, is tasting our Old Amsterdam made by 'Westland', a family business that also produces other excellent cheeses that you will taste, such as Maaslander.
Besides Old Amsterdam and Maaslander, you can also experience the flavor of our own unique 'Golden age cheese' which is only available in our stores.
The cheeses will be sampled along with a number of specially selected wines that best complement each one. To cleanse your palate between tasting one cheese and the next, we serve fig bread and water.
Enjoy this unique cheese tasting experience at the Golden Age Cheese store with your family and friends.
The cheese tasting will take place from 5 pm to 6 pm on the first floor of our cheese store at Damrak 62 in Amsterdam, where our cheese tasting room was designed to take you back to Amsterdam as it was more than a hundred years ago. The cheese tasting room is on the first floor which is accessible only by a staircase.
What is included?
A 1-hour cheese-tasting experience
Five different kinds of excellent cheese
Wines selected by a sommelier to complement the cheeses
Water and fig bread to cleanse your palate between tasting the various cheeses
The history of the Westland family
How cheese is made
The secrets of Old Amsterdam Cheese
An interactive quiz to discover the cheese master of the day
A free souvenir to remember your cheese-tasting experience
Address: 
Golden Age Cheese Store B.V.
Damrak 62, 1012 LM Amsterdam