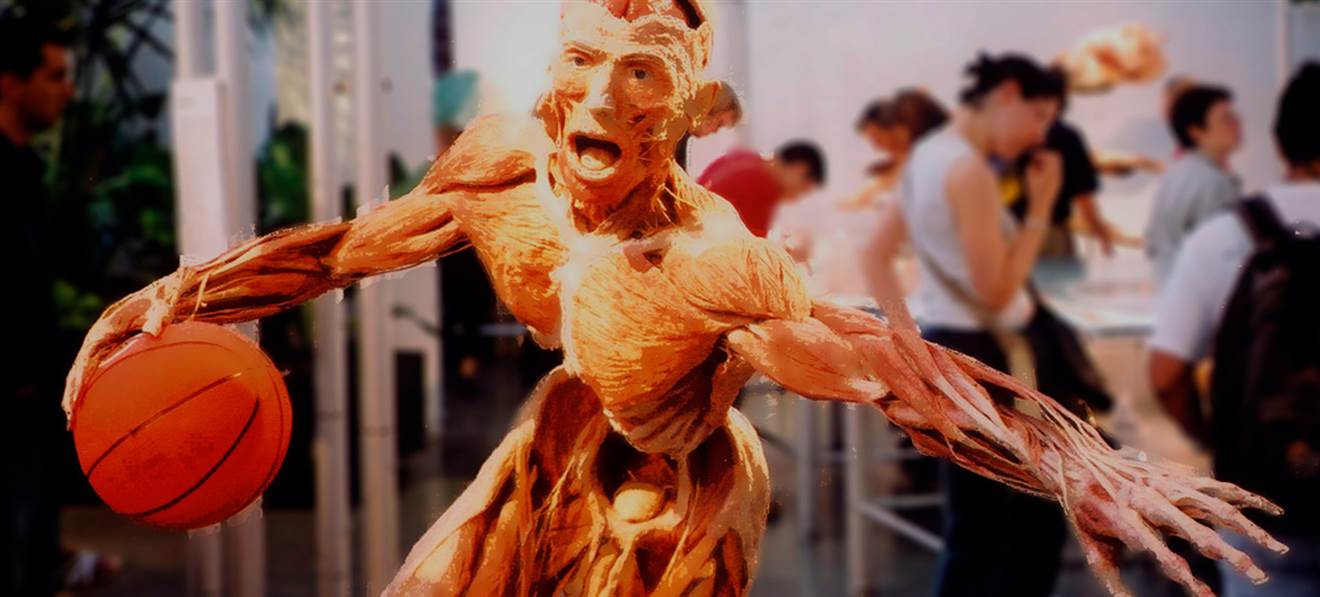 BODY WORLDS: The Happiness Project
To product
Discover the effect of happiness on your health in the exhibition with real human bodies.
Recipe for happiness
How does happiness affect our health? Visitors will find out at BODY WORLDS: The Happiness Projectin Amsterdam. This latest Gunther von Hagens exhibition marks an entirely new chapter in the already impressive range of BODY WORLDS exhibitions.
The interactive exhibition tells the amazing story of our bodies and the influence that the emotional phenomenon of 'happiness' has on our health. Over 200 anatomical specimens of real human bodies reveal the complexity, resilience and vulnerability of the body. These ground-breaking exhibitions exploring the human body have already attracted nearly 40 million visitors worldwide.
One of the insights revealed by the Amsterdam edition is that happy people live several years longer than their unhappy counterparts. That's good news in a country whose population is consistently ranked among the happiest in the world. A recent study by the World Health Organization (WHO) even revealed that Dutch children top the happiness list among Western countries.
This controversial and educational exhibition has garnered the interest of visitors from all walks of life, from the general public to medical and education professionals. One of the main aims of BODY WORLDS: The Happiness Project is to raise public awareness of health issues.
Location
BODY WORLDS: The Happiness Project is located right in the heart of Amsterdam, between Dam Square and Central Station. Housed at Damrak 66, the exhibition is within easy reach of many popular Amsterdam sights. The BODY WORLDS series of anatomical exhibitions are the only exhibitions to use a donor programme.
Opening Hours
Monday - Friday and Sunday: 9 am – 8 pm
Saturday: 9 am – 10 pm
Last admission 1 hour before closing time
Buy your ticket online and skip the line!