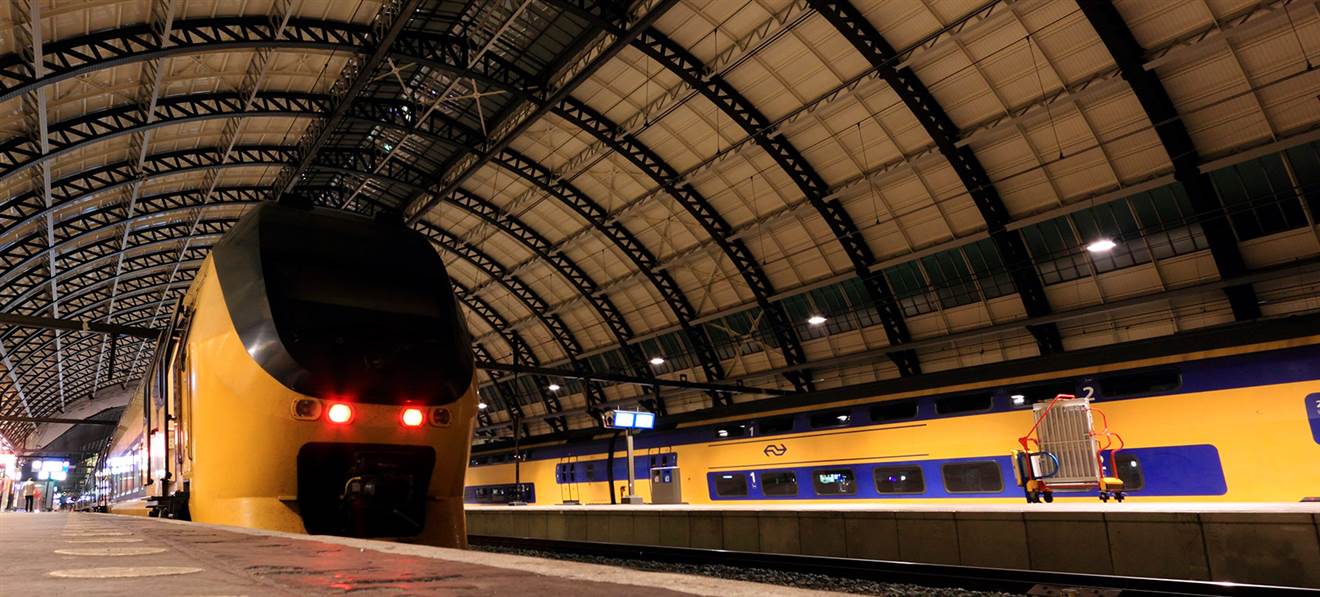 Train from Schiphol to Amsterdam
To product
Airport transfer Schiphol - Amsterdam (and back)
Did you know that Schiphol is one of the biggest airports in the world? Therefore arriving at Amsterdam Airport can be overwhelming with many taxi´s (50 euro to Amsterdam City Centre), busses and private airport transfers. 




The train is the best connection between the airport and the city centre. It departures each 10 minutes and the travel time is 10-15 minutes. You will arrive at Amsterdam Central Station where a lot of hotels are located. This is also the central stop for the departure of taxi´s, metro´s, tram´s and busses. 

A direct link railway line connects Schiphol International Airport with Amsterdam Central Station, and is the fastest and most convenient form of transport to the city centre. Trains run every 10 minutes from Platforms 1 and 2 in the main arrival plaza. You can find the platforms at the main hall (take the stairs down to go to platform 1 and 2). 

Ticketbar advises to get your tickets in advance so you don´t have to spend time on getting tickets when you arrive at the Airport!


Includes:
One-way or two-way tickets Airport Transfer by train
50% discount on Canal Cruise (optional)
10% discount on all museums/attractions in Amsterdam
How does it work?
The tickets are only valid for the day that you inform us. Please select the date you arrive at Schiphol. At the end of the process we will ask you which date you will departure from Amsterdam Central Station to Schiphol when you have selected a two way ticket.


Important information
Don´t print the confirmation email. Only valid tickets will be accepted in the train. After the confirmation email you will receive the tickets in a seperate email! 


Exchange Conditions: 
No exchange is possible.